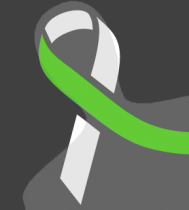 Today was most likely my last shift with the free market team for the rest of the semester. A lot has changed from two weeks ago when I last assisted with the market. We were tasked to sort through food, to pick out food that is not exactly good to eat. After sorting, we had to bag up all the foods; fruit, vegetables, breads, meats etc. Unfortunately our regulars were unable to pick their favorite foods due to the pandemic that has taken over. We were extra cautious with sanitation, making sure to use hand sanitizer, and change gloves regularly, and washing our hands. Since our regulars couldn't walk through the market, we had to bring all of the bags of food to handout at a safe distance at the entrance. No body, besides volunteers are allowed down stairs due to the safety of the food.

As we were preparing free market foods, the prep team was also preparing to-go meals as well. They prepped brisket with cubed potatoes and sweet potatoes, fruits and dessert. I was fortunate to take one meal home and eat it for dinner. My sister was able to come to town with me this weekend and she also had the opportunity to volunteer. She really enjoyed it, even though it was a little extra work than a regular free market shift. As a little thank you, we were also able to grab some cookies on our way out.

I can say I was extremely grateful to have gotten the chance to help so much of our community during this global crisis. We prepped over 120 bags of each food group, and served over 90 with the free market.